We made our overseas debut in 1978, when we established a presence in Taiwan. Today, our overseas security services business encompasses operations in 13 countries and territories, through which we provide diverse services, centered on on-line security systems with emergency response services, customized to reflect local needs and sensibilities.
Operations in each market
Publicly listed affiliated company Taiwan Secom, the largest security services company in the Taiwanese market, offers a broad lineup of security services and products, ranging from home security to safety management systems for large-scale facilities. The company is working actively to improve services by incorporating new technologies such as wearable cameras.
Local industry leader S1, which is publicly listed in the ROK, extends a wide variety of security services and building solutions, centered on on-line security systems. S1 continues to garner praise from customers for its swift emergency response services, which it provides through approximately 670 emergency depots, underscoring the growth in subscriber numbers.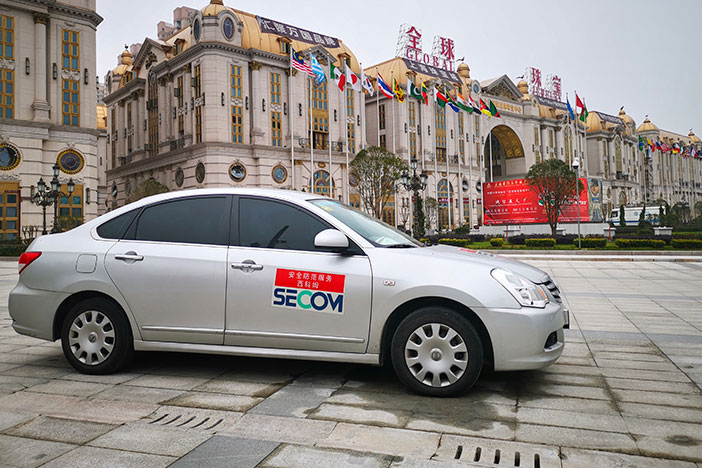 Emergency response vehicle
(Shanghai Secom Security Co., Ltd.)
In the PRC, we have created an extensive security network encompassing bases in 26 cities, through which we continue striving to expand sales. In addition, we have set up a manufacturing facility in Shanghai that produces security equipment tailored to the needs of local customers.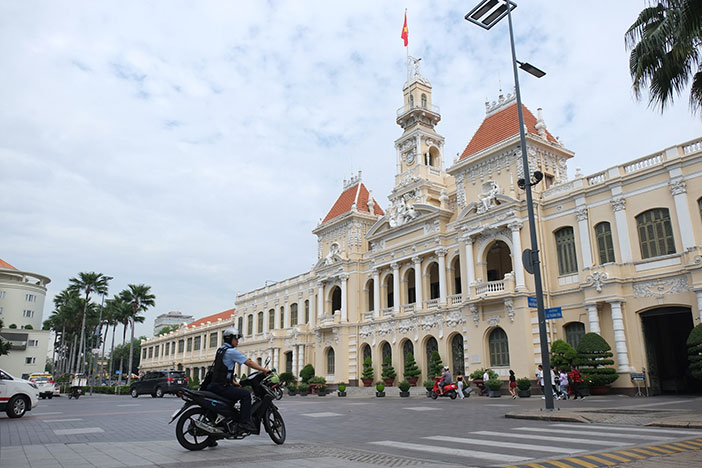 Emergency response vehicle
(Secom Vietnam Security Service JSC)
In Southeast Asia, the efforts of SECOM Group companies in Thailand, Malaysia, Singapore, Indonesia, Vietnam and Myanmar are bolstering acceptance of on-line security systems.
We provide a diverse array of security services in Turkey, including safety management systems. Customers in this market range from small and medium-sized companies to large-scale facilities.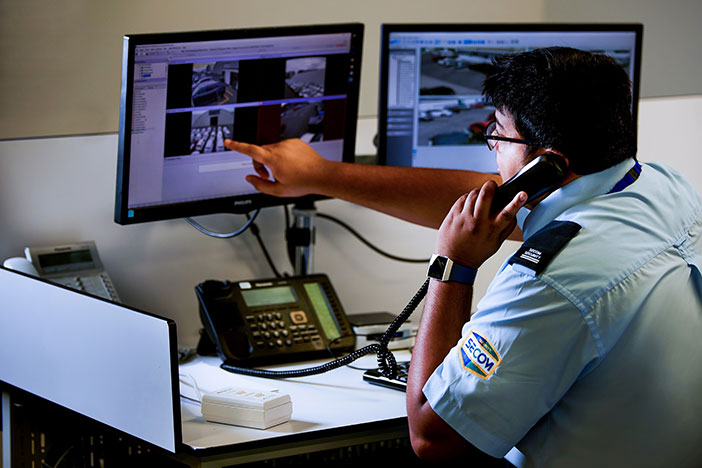 Control center
(Secom Guardall NZ Ltd.)
Group companies in Australia provide high-grade services, including large-scale systems integration services, to private sector companies, such as financial institutions and major commercial facilities, and to state and federal government agencies.
In New Zealand, we provide security, as well as maintenance and inspection services. Our high-performance surveillance camera systems enjoy particularly solid support from customers ranging from prominent supermarkets to financial institutions.
Subsidiary Secom plc provides on-line security systems and other security services across the United Kingdom. The company has built a robust reputation, earning the trust of government agencies, leading financial institutions and major corporations.
Expanding operations in growing markets
To accelerate acceptance of the spread in on-line security systems in the PRC and Southeast Asia, both of which are home to rapidly expanding wealthy and middle classes, we are actively promoting open innovation with local companies to provide services that reflect market needs in the countries and territories in which we operate.
In the PRC, we have established the China Innovation Center in Shanghai, and are working with major local manufacturers, real estate firms and telecommunications companies, among others, to devise services tailored to regional characteristics and customer needs. In Bangkok, we have opened the ASEAN Innovation Center, which is engaged in the planning and introduction of products and services customized for Association of Southeast Asian Nations (ASEAN) member states. In November 2020, we began offering cloud-based on-line security systems, leveraging digital marketing and customer management systems to expand the scope of local operations.
We also continue to expand our presence in Asia, completing the acquisition of three companies, in Malaysia, Singapore and Hong Kong, between September 2020 and February 2021. These new subsidiaries, which provide a wide range of security systems, mainly to residential subscribers, and small and medium-sized companies, will continue to leverage synergies with other SECOM Group companies to accelerate the provision of safety and peace of mind in overseas markets.