How do we plan security services?
A comprehensive security plan is important for security services providers including SECOM. In particular, big events require thorough preparation. The security planning process for big events is generally divided into three steps: correct site understanding, risk identification and analysis, and risk mitigation. To complete these steps, on-site research and off-site analysis is repeated. Our 3D Security Planning System can save time and cost in this process.
Achieving more efficient on-site research and off-site analysis
3D Security Planning is software that enables us to make a holistic security plan for big events, combining 3D visualization technology, GIS (Geographic Information System), and BIM (Building Information Modeling). The three main functions of 3D Security Planning are: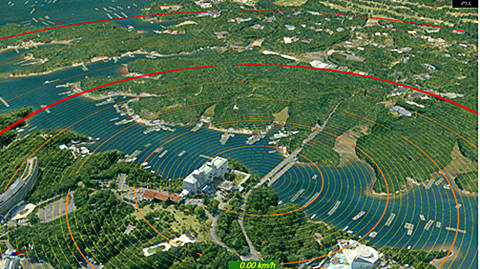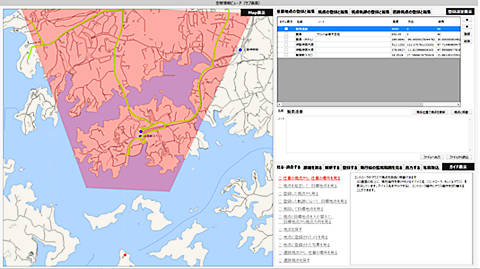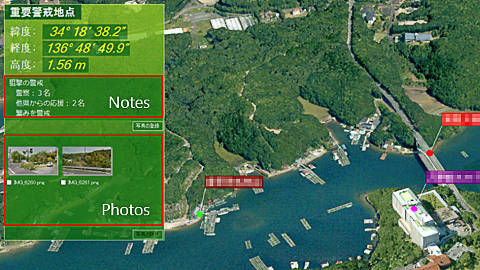 Off-site pre-research enables us to virtually research the site to prepare for actual on-site research. Both GIS and BIM data are used to create a precise reproduction of the site in virtual space, for better understanding of the geographical features of the site. For example, it provides us with 360 degree images from a moving vehicle. We can integrate notes and pictures taken during on-site research to this virtual space.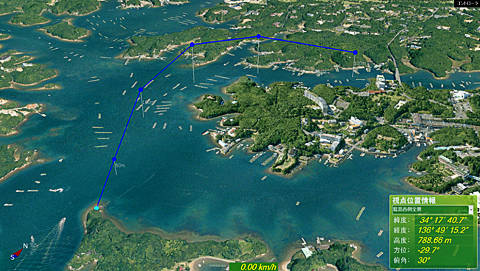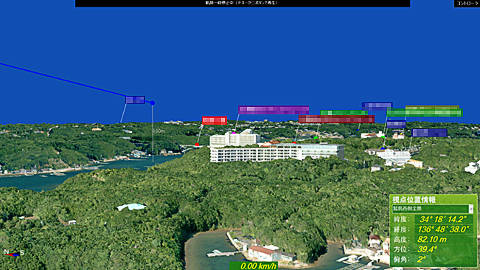 Simulation can be used for different scenarios. For example, we can simulate how the site is seen from the possible routes that planes or ships would take. Security Planning is also based on simulation technology. For example, we can optimally deploy security cameras without any blind spots by simulating the video images the camera would take. We can also plan an optimal deployment of our SECOM airship because our simulation technology is applicable to moving objects.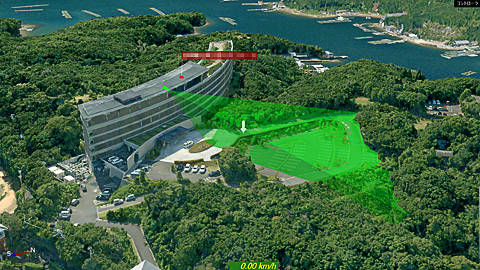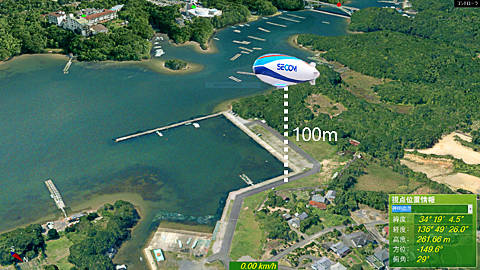 3D Security Planning System contributed to the successful 42nd G7 summit held in Japan on 2016. It was highly evaluated by police authorities as an effective tool for security planning and site understanding.