Initiatives for Cultivating the Next Generation
Support for cultivating the next generation
Internships
SECOM offers internship opportunities in order to provide practical experience to the undergraduate and graduate students who will take responsibility in the next generation. This experience will deepen their understanding of SECOM and working in society.
2019 results
Number of internships: 26
Total number of interns: 836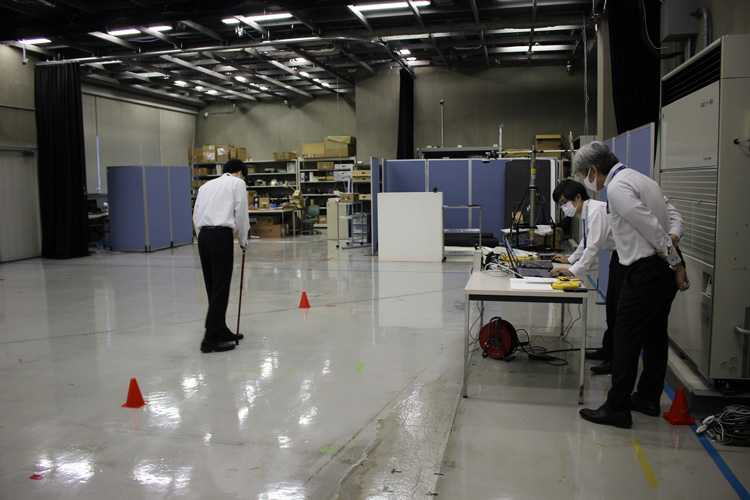 Internships allow interns to experience actual work under the supervision of employees
"Job Shadow" program
This hands-on learning program is aimed at freshman high school students. During the program, students closely "shadow" the work of corporate employees to learn what it means to be a working professional. The experience aims to help students make choices about their future careers.
SECOM supports the goal of the program and has provided "Job Shadow" opportunities to local high school students since 2004.
2019 results
Number of programs held: 1
Total number of participants: 40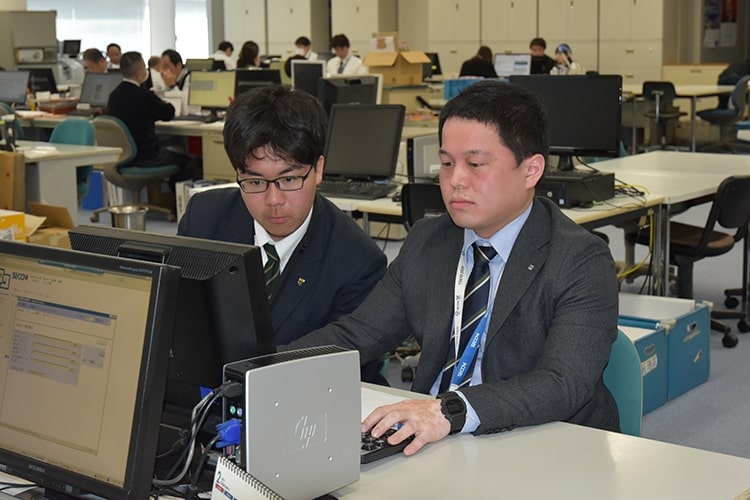 Job Shadow provides an opportunity for students to learn about working
"Student City" program
This hands-on learning program is aimed at fifth-grade elementary students. The children take turns experiencing the roles of employees and consumers in an imaginary city. This allows students to learn about economic mechanisms and the relationship with society. Through this experience, the program aims to help children make choices regarding their future career. Since May 2003, SECOM has joined "Student City," held in Shinagawa Ward, Tokyo. Since then, we have joined events in Kyoto City (January 2007), Iwaki City in Fukushima Prefecture (May 2014), and Sendai City (August 2014). SECOM employees serve as volunteers to support the operation of the program.
2019 results
Number of programs held: 208
Number of participants: Approx. 23,000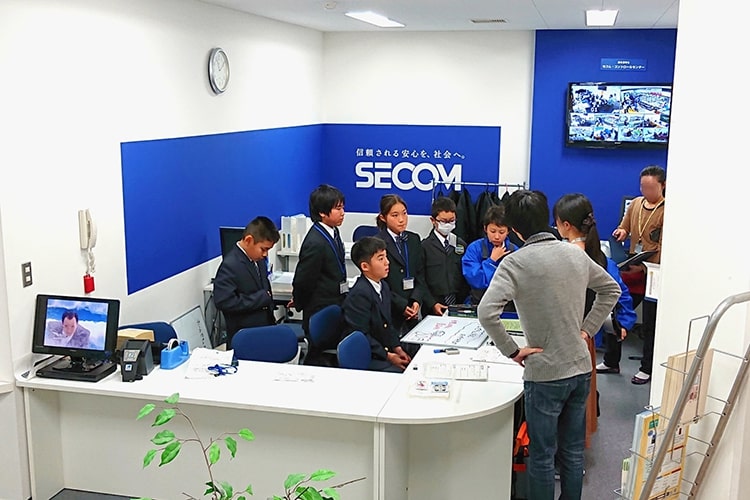 SECOM's booth at Student City
Super Science High School (SSH)
This program for cultivating next-generation professionals is operated by the Japanese Ministry of Education, Culture, Sports, Science and Technology (MEXT). SECOM has participated in the program since 2015. We cooperate in special lectures at junior high schools and high schools that place particular focus on science and mathematics education, and aim at deepening interest in scientific technology.
2019 results
Number of programs: 5
Number of participants: Approx. 200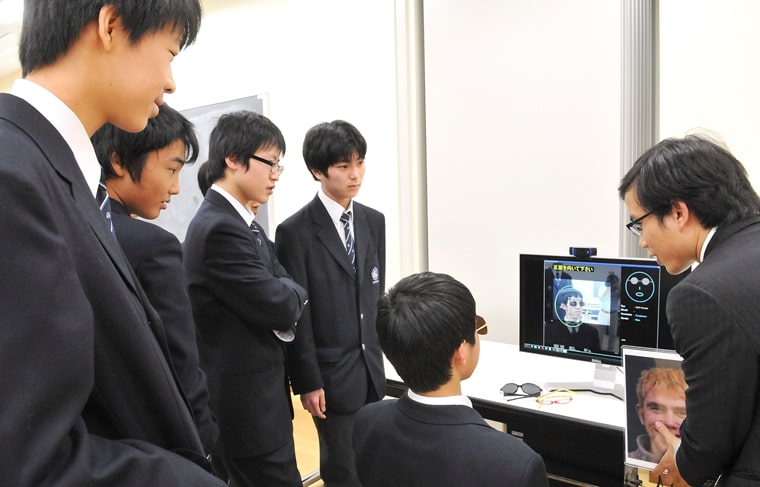 Special lecture at a Super Science High School
Other support activities and sponsorship
World Children's Baseball Foundation
The World Children's Baseball Foundation (WCBF) was established with the mission of contributing to the diffusion and growth of baseball played the right way and spreading international goodwill and friendship among children throughout the world. SECOM agrees with this mission and supports its activities. The WCBF Chairman is Sadaharu Oh, who was one of the most prominent baseball players in Japan. The WCBF holds international youth baseball tournaments in Japan, the U.S., and other countries. It also promotes numerous other programs such as youth baseball camps held throughout Japan.
KINEKO International Children's Film Festival (formerly the Kinder Film Festival)
Started in 1992, KINEKO is Japan's only international film festival for children. The festival is held every year in summer. KINEKO conveys international culture, dreams, aspirations, and meaningful messages to a countless number of children.
In addition to film screenings, KINEKO features events such as live screenings with real-time voiceovers performed by voiceover artists and workshops where children can try voiceovers themselves. These events provide opportunities to become familiar with films and to nurture dreams. Since 2005, SECOM has sponsored KINEKO and assisted in festival operation.
Kids Design Association (KDA)
The Kids Design Association (KDA) performs a variety of research studies such as collecting and analyzing information on accidents suffered by children at homes, in their neighborhood, and other locations in daily life through partnerships and cooperation with parental guardians, hospitals, corporations, local governments, and the national government. The association utilizes research results to spread and promote product and content design from the perspective of children. SECOM supports KDA as an executive corporation.
In 2007, KDA established the Kids Design Award in cooperation with the Japanese Ministry of Economy, Trade and Industry (METI). This award recognizes products and initiatives featuring outstanding design by kids.