Decarbonization and a Recycling-based Society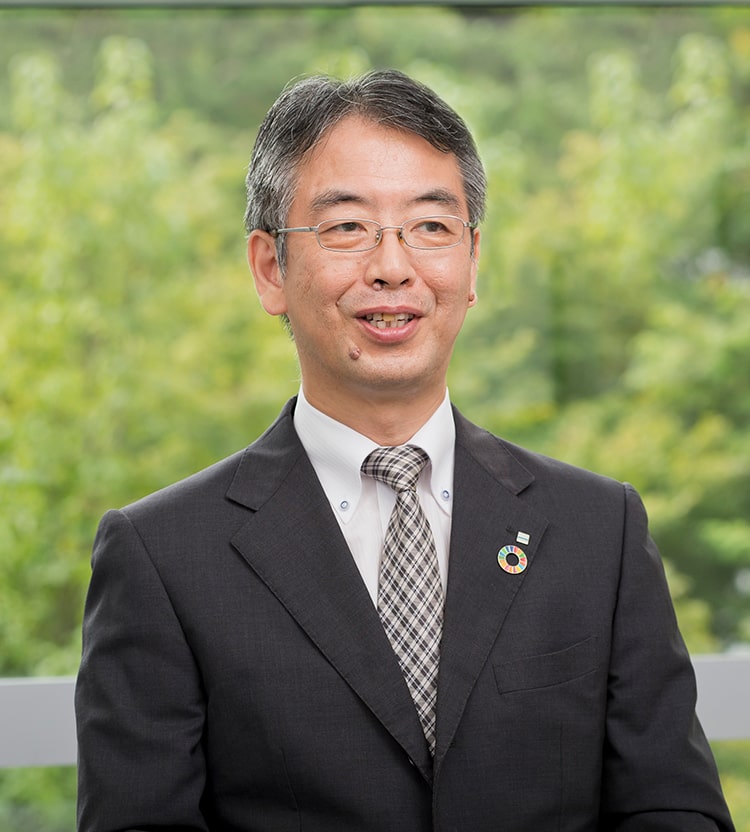 Shigeaki Fukaya
Deputy General Manager, Sustainability Promotion Office, SECOM CO., LTD.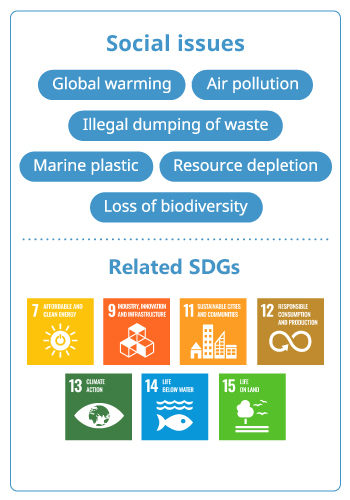 SECOM is striving to create safety, peace of mind, comfort, and convenience in daily life. Recognizing that protecting the global environment is the basis for our pursuits, SECOM puts a priority on the global environment in every aspect of business activities, including the prevention of global warming, effective use of resources, and preservation of biodiversity.
SECOM's environmental philosophy and basic environmental policy serve as the guidelines for our environmental protection activities. We have clarified our basic attitude of contributing to solving environmental issues through our business activities by balancing ecology and the economy.
The Paris Agreement, a new global-warming countermeasure framework that seeks to keep the average global temperature rise to less than 2°C, went into effect in 2016. In response, SECOM has formulated medium- and long-term targets for reducing Groupwide greenhouse gas emissions 80% by 2050 and 35% by fiscal 2030, compared with those of fiscal 2013.
In 2019, the SECOM Group signed its endorsement of the TCFD Recommendations, and we disclose information about climate change-related risks, opportunities, and strategies using multiple-scenario analyses.
Every month, the SECOM Group aggregates environmental information from 106 consolidated companies in Japan and 61 consolidated companies overseas that encompass over 1,600 offices. We also record the driving distance, fuel consumption, and fuel efficiency of each and every one of the more than 9,000 vehicles in the Group's fleet. This environmental information is important for promoting our "Eco-friendly vehicles" and "Eco-friendly offices" initiatives, which form the two wheels of the driving force of SECOM's environmental protection program. This information also enables us to discover cases of waste in energy consumption, facility breakdowns, and other irregularities. We use this detailed data to implement business activities that take the global environment into consideration.
SECOM has also requested that our major suppliers, who account for more than 75% of our total procurement, calculate their greenhouse gas emission amounts, and we share this information throughout our supply chain, while working to reduce energy consumption, water consumption, resource consumption, and greenhouse gas emissions.
The challenge of combating global warming is also closely linked to energy issues. From a medium- to long-term perspective, we are systematically switching from inexpensive energy from fossil fuels that induce global warming to low-carbon energy with low environmental impact, and then to renewable energy, creating a road map to realize a decarbonized society.