Employee Self-realization and Diversity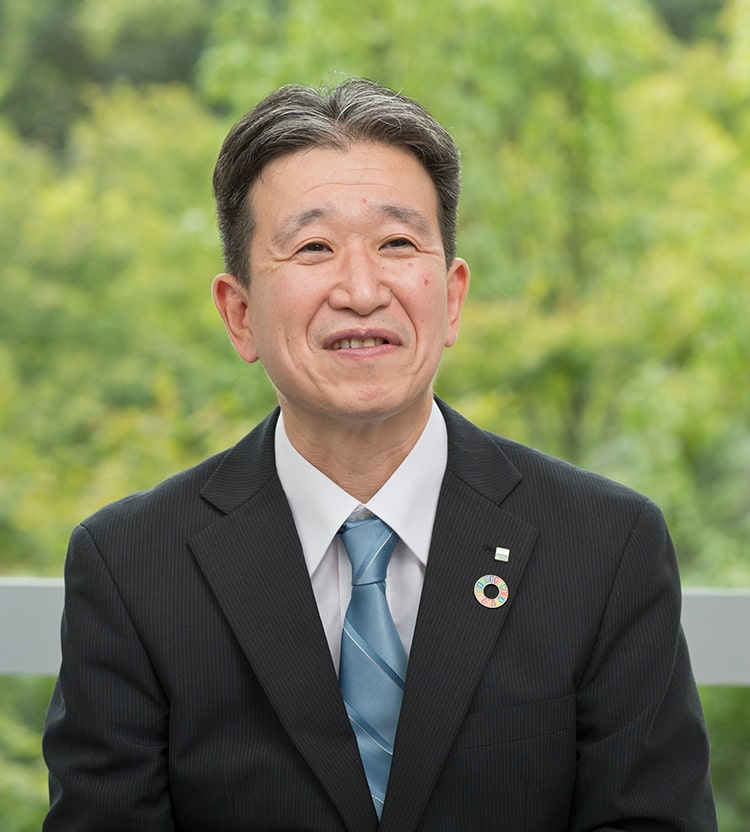 Shinji Nishikino
General Manager, Human Resources Department, SECOM CO., LTD.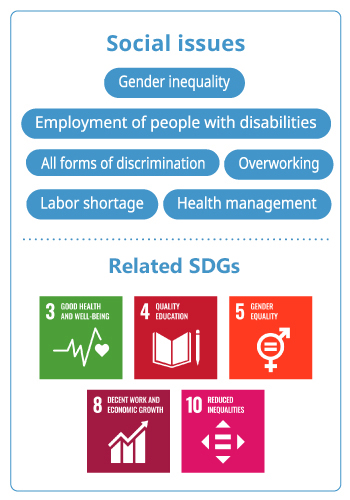 SECOM has developed together with its employees. SECOM's employment rules begin with the words "The prosperity of the company and the growth of employees are inseparable." We believe that enabling each of our employees to constantly strive on their own initiative and to engage in self-realization will ultimately contribute to the growth of our organization.
Diversity of human resources is another essential element for our organization to grow. Key factors include accepting diverse human resources with varied backgrounds regardless of their age, gender, nationality, or disability, fostering a workplace culture that incorporates opinions and ideas from a wide range of perspectives, and developing a worker-friendly organization where all members fully demonstrate their abilities. SECOM promotes activities aimed at achieving these goals through our Declaration of Promoting Diversity & Inclusion, including our efforts to promote the active participation of working women.
We also consider the achievement of work-life balance essential for employees to work positively, and SECOM has an abundant range of childcare support systems. For example, the Act on Childcare and Caregiver Leave stipulates that a worker can take childcare leave until the child reaches one year of age, in principle. However, SECOM employees can take childcare leave until the child reaches three years of age. In fiscal 2018, 98.3% of employees returning to work after childcare leave remained with SECOM a year later.
In 2020, due to the COVID-19 pandemic, we introduced flexible workstyles such as teleworking and staggered commuting. These diverse workstyles are not only for dealing with emergencies but also represent a trend of the changing times, and we are considering establishing them as permanent systems.
However, there are areas for which teleworking and staggered commuting are not feasible, such as security services, which we offer 24 hours a day, 365 days a year. Besides conducting daily employee health checks, our COVID-19 headquarters implements stringent measures to curb the spread of COVID-19 such as making new operation standards for responding to emergencies, etc.
The decreasing labor force is a serious issue for society and for SECOM as well. We are striving to make further improvements to ensure that each and every employee can work in a healthy and secure manner by reducing the workload resulting from the labor shortage and striving to promote occupational safety and health measures to maintain the well-being of our employees. By continuing these ongoing efforts, we will work to be an attractive company that continues to be chosen by human resources.