Customer-oriented Services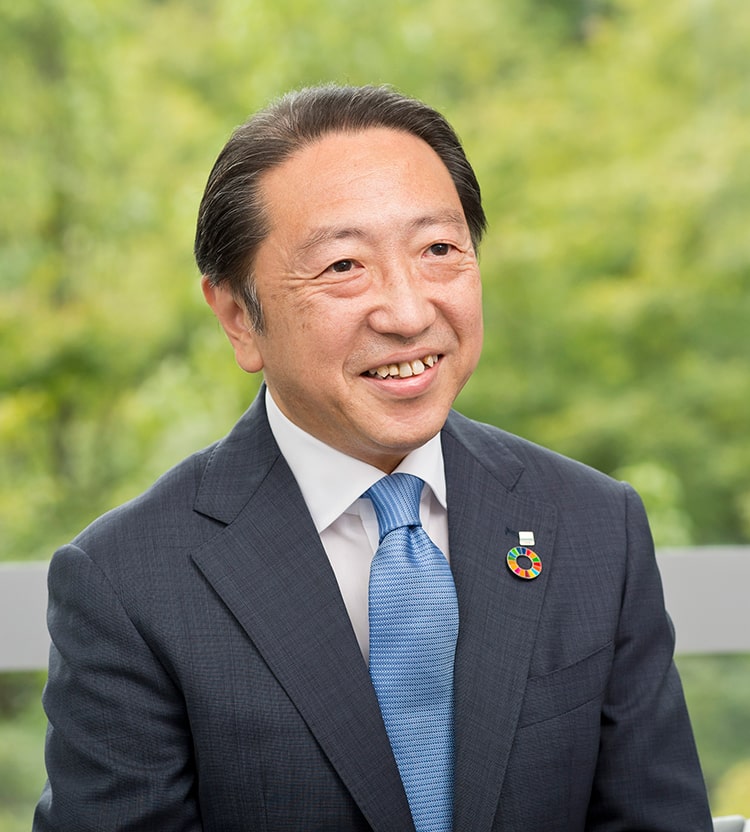 Michiyoshi Morita
Executive Officer and General Manager, Operations Management Department, SECOM CO., LTD.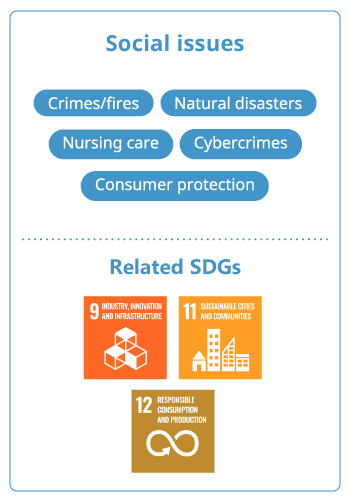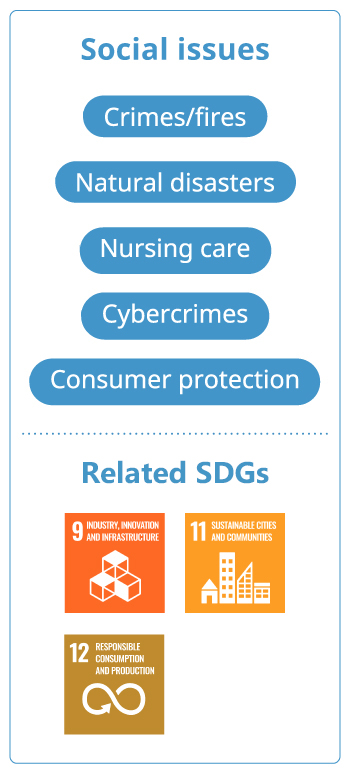 SECOM's business model collects usage fees from customers each month, a system known today as a subscription model, which was established when our company was founded in 1962. We consider improving customer satisfaction one of the most important elements of corporate growth, as satisfaction with our services leads customers to renew their contracts and introduce new customers.
Our security services, which are handled completely within the SECOM Group, include everything from R&D, equipment manufacturing, sales, customized security planning, and installation to irregularity monitoring, emergency response services, and maintenance. This approach is based on SECOM's unique Total Package System concept. Handling everything within the Group enables us to take responsibility for the quality of our services. We have created a system that collects information about equipment malfunctions, false alarms, user friendliness, and other issues, providing feedback that can be used to improve security equipment and systems and develop new products.
In the Total Package System, our security staff members visit customers in person to conduct emergency responses, carry out maintenance, provide consultations on various topics, and handle customer requests. We place the highest priority on the education we provide to all employees involved in security services, since their words and actions with customers will establish SECOM's reputation.
In addition to the legally mandated training provided in accordance with the Security Services Act, we provide other training programs aimed at reinforcing the ethics and skills of each and every employee, including various types of group training at the training center in our headquarters, the Grade Education system, which visualizes and certifies practical operational skills, Systematic Behavior contests with defined behavior rules, and safe driving workshops and Security Driving contests.
Furthermore, dedicated to personnel development, we have created unique training programs for each position, including salespeople responsible for security planning; control center staff, who are key persons in issuing emergency response orders 24 hours a day, 365 days a year; customer service center staff, who handle a wide range of inquiries by phone; and staff specializing in promoting customer satisfaction, who listen to requests and gather feedback directly from customers.
Going forward, SECOM will improve the quality of our services by enhancing the skills and receptivity of employees directly responsible for providing security services. We will strive to offer customer-oriented services, from R&D to maintenance, to maximize customer satisfaction.